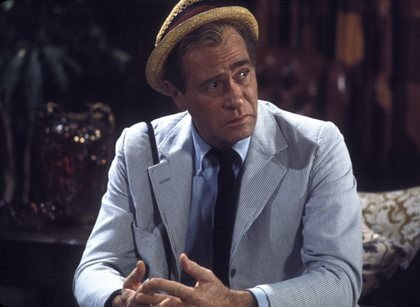 Carl Kolchak (1922-2006?)
Carl Kolchak was a newspaper reporter until, in 1972, he encountered Janos Skorzeny, an oldtimer. Kolchak's dogged pursuit of otheer oldtimers led to his ucovering of Dr. Richard Malcom another rogue old timer.
After this, Kolchak was inducted into Bureau 13 and Stationed in Chicago, undercover as a news reporter.
Kolchaks career in the 1970s was the stuff of legends, and his writings on the topics dealt with by the Bureau are still read in the 2380s.
In the 1980s and 1990s, Carl retired to the roll of trainer for younger agents, always impressing them with his cantankerous demeanor, encyclopedic knowledge and hitting on every female within a five mile radius.
Kolchak disappeared in 2006. He was said to have been in remarkably good condition for a man his age.
Ad blocker interference detected!
Wikia is a free-to-use site that makes money from advertising. We have a modified experience for viewers using ad blockers

Wikia is not accessible if you've made further modifications. Remove the custom ad blocker rule(s) and the page will load as expected.