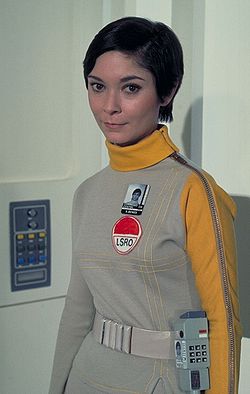 Created By: Jay P. Hailey
Appearance: ST-OM
Full name:
Race:
Birthplace:
Current Residence:
Parents: Father:
                 Mother:
Siblings:
Birthdate:
Sex:
Height:
Weight:
Build:
Marital status:
Description:
Skin coloring:
Eyes:
Hair:
Routine Activities:
Skills/Training/Professional Skills: Electronics Engineer of the old school type.
Financial Status:
Group Affiliations:
Known Associates:.
Personality:
Ambitions and Goals:
Physical/mental Problems:
Enemies (And Why):
Special Abilities:
Weaknesses/Disadvantages:
History and Experiences Which have Affected Character Greatly:Senardnas was an electronics engineer aboard Asteroid Base Ateb.
She thinks of herself as a fragile porcelain doll, but discovered she was tougher than she thought.
On the USS Discovery, free from pressure, she had the breakdown she was putting off and then got to work learning Federation technology.
This article is unfinished.
Ad blocker interference detected!
Wikia is a free-to-use site that makes money from advertising. We have a modified experience for viewers using ad blockers

Wikia is not accessible if you've made further modifications. Remove the custom ad blocker rule(s) and the page will load as expected.