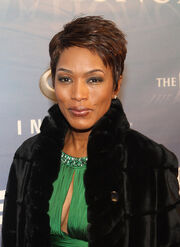 Stephanie Anderson is a character in ST-OM and Epiphany Trek. She was created by Jay P Hailey, Inspired by Leilani Walton's Character, Drake Andserson.
Stephanie is the third of three children, the only girl.
Stephanie grew up an athletic and academically gifted child. She followed her father into the Los Angeles County Sheriffs Department. Stephanie became a deputy LASD Sheriffs and moonlighted as private security, and for hire problem solver.
However, Earth lacked much adventure. Stephanie left the LASD and joined Starfleet.
Stephanie became the Chief of Security off the USS Harrier and Joined Captain Hailey on the USS Discovery.
Stephanie's fate as well as that of the USS Discovery have not been decided, yet.
Epiphany Trek
Edit
There are Three Stephanie Andersons:
Stephanie Anderson 1: Has stayed in Starfleet working out of Oz and Starbaase 600. She has discovered that she is an Oldtimer. Stephanie recently took command of the USS Savensu T'ness, a Dolphin class cruiser.
She is currently in a relationship with Allen Strand, a fellow "Oldtimer" who is working as a civilian working crewman on the USS Savensu T'Ness.
Stephanie Anderson 2: On advice of Steph 1 returned to Earth to care for her parents. Steph 2 has retired from Starfleet and is not an old timer.
Stephanie Anderson 3: Is still in Starfleet a member of Hailey 3's crew. She is still finding her place.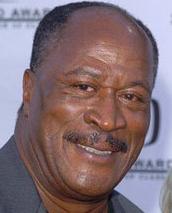 Stephanie's Father Donald Anderson, Senior is a retired LASD Sheriff's Deputy and part time of adventurer. Stephanie loves her dad and drives herself to live up to a standard that she and her father only recently realized that Stephanie made up for herself.
Stephnie's Mom, Lani Anderson is a deeply motherly type, given to baking cookies for and nuturiing whoever comes in handy. She is enrmously positive and seems sort of dim, greeting every situation with a smile and open arms. Her dimness is an illusion. She is intelligent and perceptive.
Donald "DeeJay" Anderson, Junior Is the oldest child. He is a loud, oblivious thug. He badly lacks compassion, empathy or much depth of reaction past physical assault. There are a mix of environmental and physical reasons for Donald's problems. But the chief among them is that he enjoys being a thug and sees no reason to quit acting that way.
Drake Anderson is the middle brother. He is sensitive, artistic and gay. He works as a holographic artist and scanner operator in the Southern California area. Is is also active in politics, having served a term in the Southern CA State Assembly. Drake and DeeJay do not get along at all. their childhood was filled with strife.